Bremerton – Washington State Patrol (WSP) District 8 is celebrating the graduation of its newest narcotics K9 team Tuesday. The new Hoquiam based K9 team adds to the district's current narcotics K9 team in Bremerton.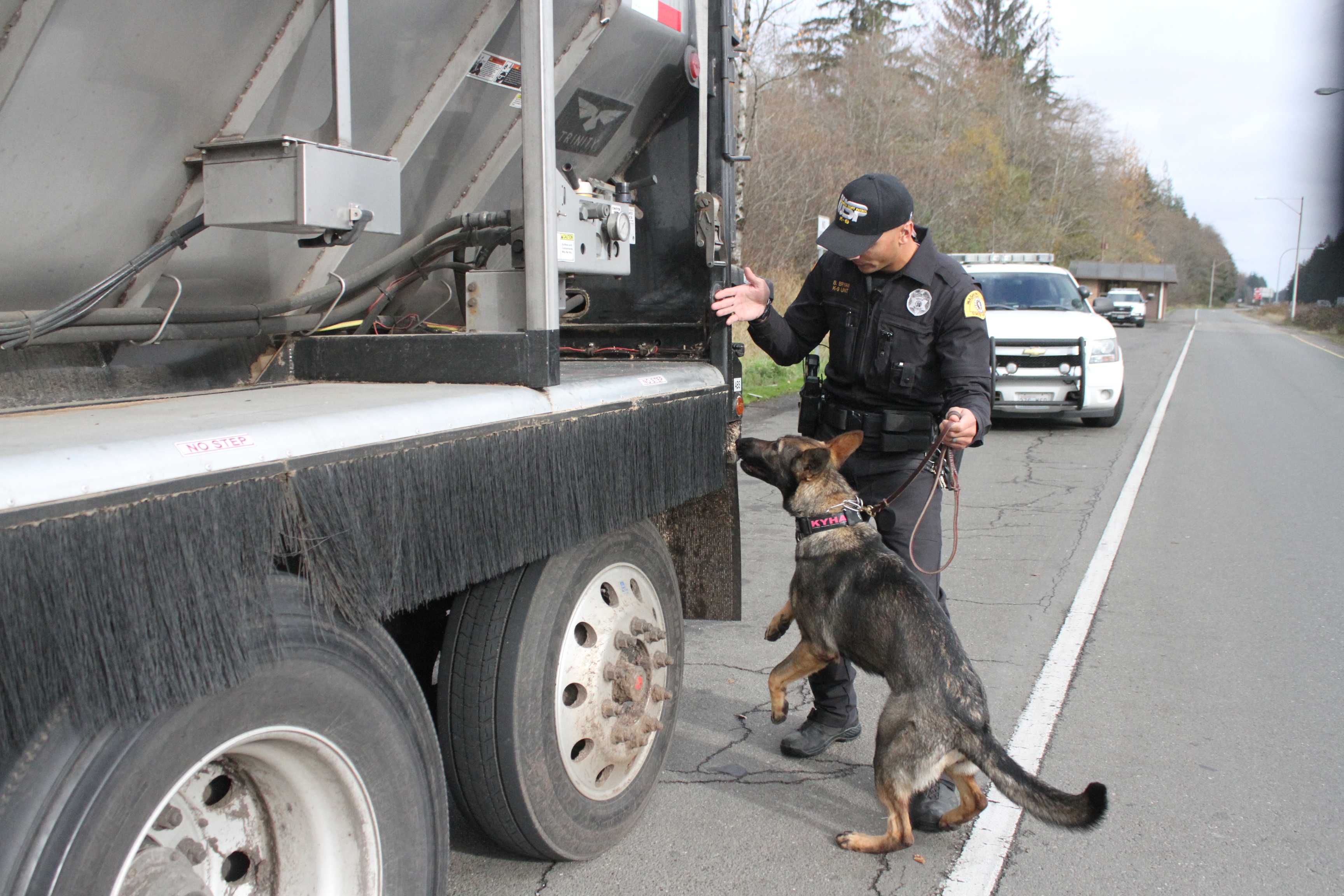 Trooper Benjamin Bryan and his 1-year-old K9 Kyha, a German Shepard bred in Thurston County, graduated December 4 after completing nine weeks of K9 handler training at the WSP training academy in Shelton.
Trooper Bryan and K9 Kyha, along with five other K9 teams from the class, followed up the academy work with a week-long K9 coaching trip in Grays Harbor and Mason counties.


The pair officially became certified November 10.
Trooper Bryan and Kyha will work in District 8 alongside Trooper Rodney Green and his K9 partner "Max" Maximus, a 3-year-old Belgian Malinois/German Shepard mix from Hungary. Trooper Green and K9 Max graduated from the K9 program in April 2017.


While the K9 teams are based in Hoquiam and Bremerton, they will be seen working throughout District 8 as needed.
The December 4 graduation ceremony took place in Olympia.


District 8 serves Clallam, Grays Harbor, Jefferson, Kitsap, Mason, Pacific and Wahkiakum counties.