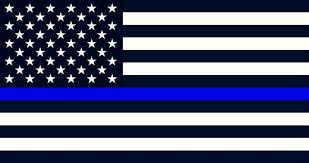 The 2018 Grays Harbor Law Enforcement Memorial Ceremony will be held at the Elma Memorial Park, which is at the corner of E. Main Street and E. Young. There will be areas designated for Sworn Law Enforcement.
The ceremony is open to the public and we hope that many will be able to join us as we remember those in our profession who have paid the ultimate sacrifice.

During the ceremony we will be dedicating the Grays Harbor First Responders memorial statue, while remembering members of the law enforcement profession, who have lost their lives in the performance of duty. A special tribute to Pierce County Deputy McCartney and paying special tribute to those who paid the ultimate price during the preceding twelve month period.
The Elma PoliceDepartmentn announced yesterday that they are hosting a Law Enforcement Memorial Ceremony on Wednesday, May 16 at 1 PM. The event co-insides with the National Law Enforcement Memorial Ceremony that takes place in Washington DC next week that draws in thousands of Law Enforcement Officers from all of the world to include some of our own local officers that attend every year.