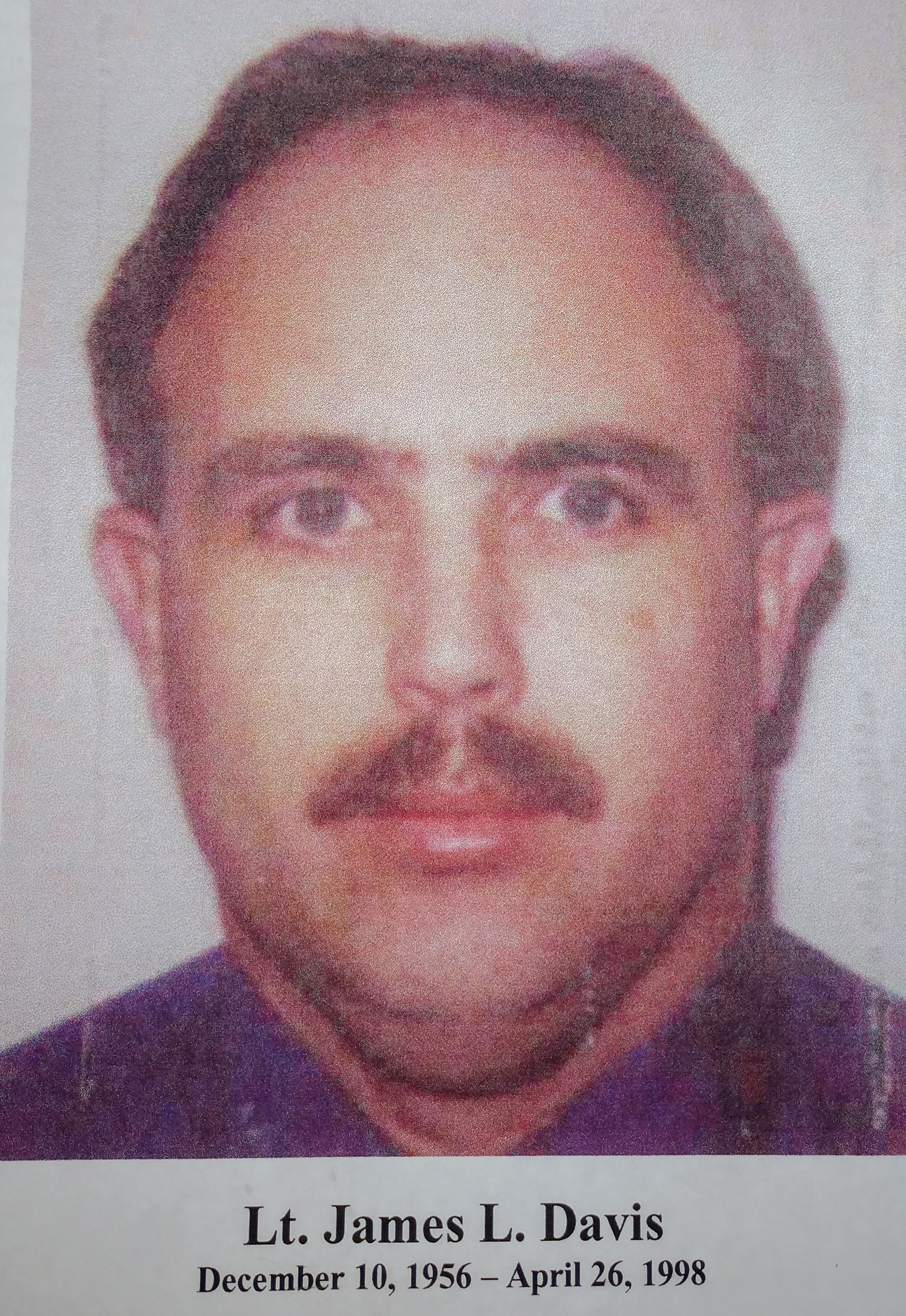 20 years ago today, a time when D.A.R.E. was still a thing, when surf rescue was still program in Ocean Shores, on this day, the Ocean Shores Police Department remembers Lt. James Davis. He died in the line of duty on a surf rescue, twenty-years ago today.
On April 26, 1998, the Surf Rescue Team responded to a report of a surfer in trouble near the North Jetty in Ocean Shores. They launched a Sea-Doo personal watercraft and a rigid-hull inflatable boat. Both craft suffered mechanical failures. Lt. Davis and Officer Chris Iversen were thrown out of the boat when it flipped in the heavy surf.
All four Surf Rescue Team members had to be plucked from the surf by responding Coast Guard boats and a helicopter. Lt. Davis had gone unconscious by the time he was lifted from the surf by the helicopter. Despite the best efforts of Ocean Shores Paramedics and the staff at Grays Harbor Community Hospital, he died a short time later.
Lt. Davis had come to Ocean Shores from Spokane, where he had been a Sheriff's Deputy. At Ocean Shores PD, he served as a patrol officer, DARE instructor, bicycle officer, Detective, and Lieutenant.
Lt. Davis was a primary mover in creating the (now defunct) Ocean Shores Police Department Surf Rescue Team. During the nine years that Lt. Davis was on the Team, they rescued over 70 people and he was awarded the Department's Medal of Merit three times. He was posthumously awarded the OSPD Medal of Valor, and the Washington State Medal of Honor.
Lt. Davis was a devoted family man and was very involved with the schools. He was an assistant football coach for the North Beach Hyaks, and after his death the football field was named the Lt. James Davis Field.
There is also a memorial to Lt. Davis at the intersection of Ocean Shores Blvd. NW and W. Chance a la Mer NW, placed there by the Washington State DARE Association.