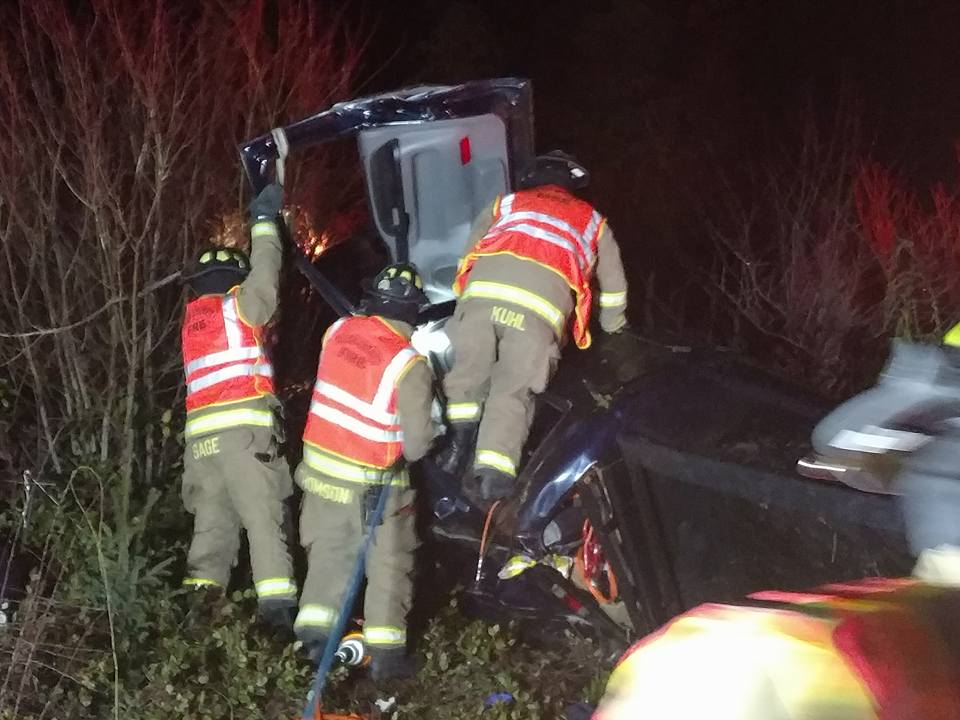 OSFD Professional Firefighters said this morning on their Facebook Page that Driving conditions were extremely dangerous this morning with extreme ice on the roadways. They asked drivers to please go slow and use extreme caution. Only drive if it's absolutely necessary.
Ocean Shores Fire Dept. Fire District 7 and Hoquiam Fire Department responded to a one-vehicle rollover accident on highway 109 mp 13.
One patient had to be cut out of his vehicle. His condition is serious and he was transported to Grays Harbor Community Hospital for further care by Ocean Shores Fire Medic 71.
Another occupant of the vehicle was transported by Hoquiam Fire to Grays Harbor Community Hospital.
A scary reminder to drive slow and use caution it's an ice rink out there.
According to the Washington State Patrol report released a few hours later a blue 2004 Ford f350 pickup driven by a 38 year old Orting man was traveling southbound SR109 at mp11. There was ice on the roadway and the shoulder in the area. The driver one lost control of the vehicle and crossed into the northbound lane and ditch. The vehicle started rolling and came to rest in the dorthbound ditch on its top.
Both the driver and a passenger a 17 year old teen were transported to Community hospital for injuries.
Cause of the accident driving to fast for conditions.