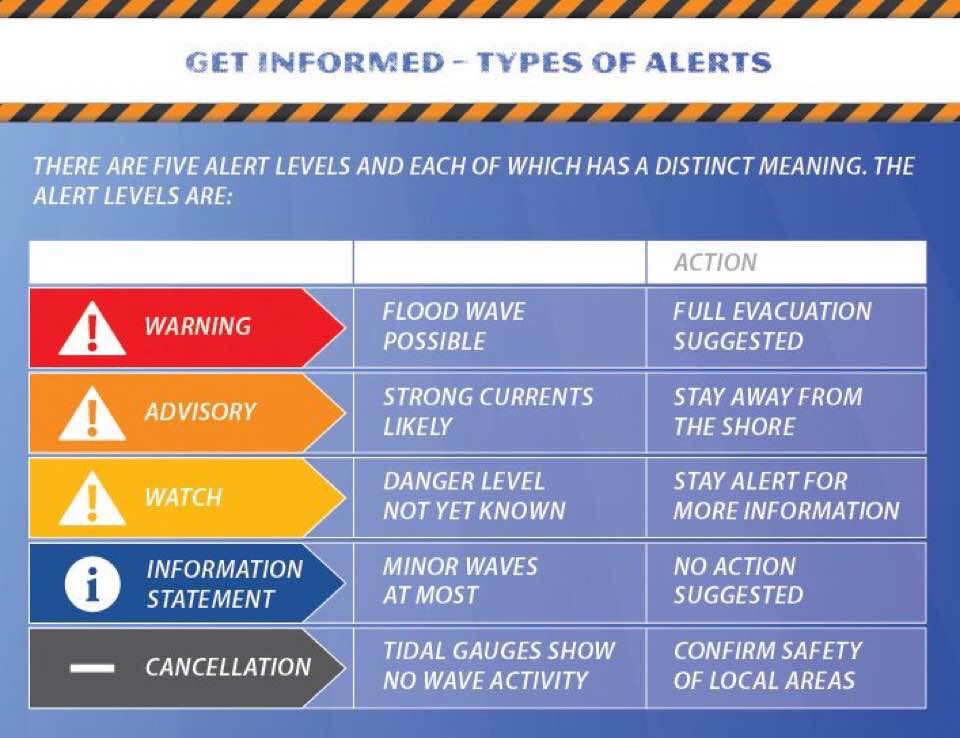 A long message from the Grays Harbor County Emergency Management Direction Tuesday Afternoon outline the different levels of Tsunami notifications and covered why notifications were not sent out, and sirens alerted Tuesday due to the "watch" status of the alert.
Wallace says "Coastal community members received notified about the event via the opt-in Grays Harbor County Emergency Notification System. No other alerts were sent due to the Watch Status"
During the Alaska Tsunami Event, Grays Harbor County Emergency Management was in communication with local police and fire departments, Mayors, County officials as well as officials from NOAA and the National Weather Service in Seattle and WA State Emergency Management Division.
AT NO TIME was an activation of the coastal All Hazard Broadcast Sirens (AHAB), considered, due to the parameters of this particular event. This was true throughout the state. Remember, the AHAB Sirens are for OUTDOOR NOTIFICATION ONLY! All Hazard ALERT Weather Radios will supply the indoor notifications necessary to alert a sleeping family.
A nighttime Alaska Earthquake and Tsunami Event is as frightening event as Cascadia poses for Grays Harbor County. Cascadia may be more devastating but the earthquake itself will trigger all citizens to awaken, drop, cover and hold, then move to higher ground for safety.
The Alaska Earthquake and Tsunami Event was a silent, no notice event. We will not feel an earthquake with the ground shaking providing the alert to wake people who are asleep, warning of potential tsunami waves approaching within 3-5 hours. Many people turn off their phone at night or keep it in another part of the house, preventing alert notice phone calls from reaching them.
Without an All Hazard ALERT Weather Radio, or the alert phone call, many will remain asleep while the tsunami waves continue to approach, bearing down upon unsuspecting communities and the families living within.
For Tsunami events, there are four levels of alerting. From least dangerous to highest danger they are:
Information Statement – For informational purposes only. No tsunami generated.
Tsunami Watch - Potential danger. Be alert and prepare for specific actions, (possibly move to high ground), should the conditions change.
Tsunami Advisory – Be prepared to take action. Stay off the beaches, rocks and jetties. Possible strong and dangerous currents could occur. Possibility of tsunami waves of 3 inches to 3 feet could impact the coast with tremendous power and beach run-up.
Tsunami Warning – DANGER! Move to higher ground immediately. Follow emergency instructions
Luckily, we were placed under a TSUNAMI WATCH which means there is a potential danger and to be alert and prepare for specific actions, (possibly move to high ground), should the conditions change.