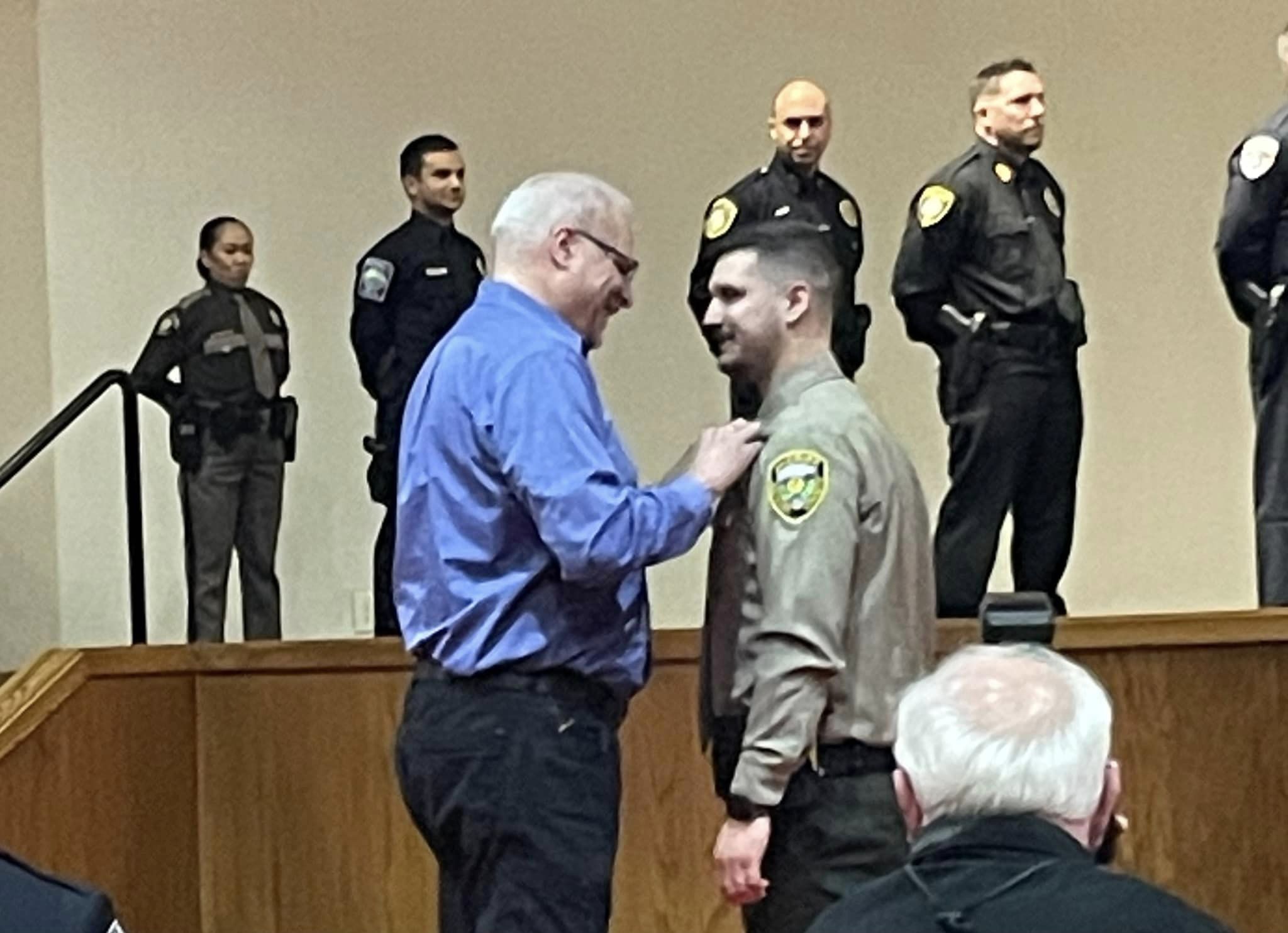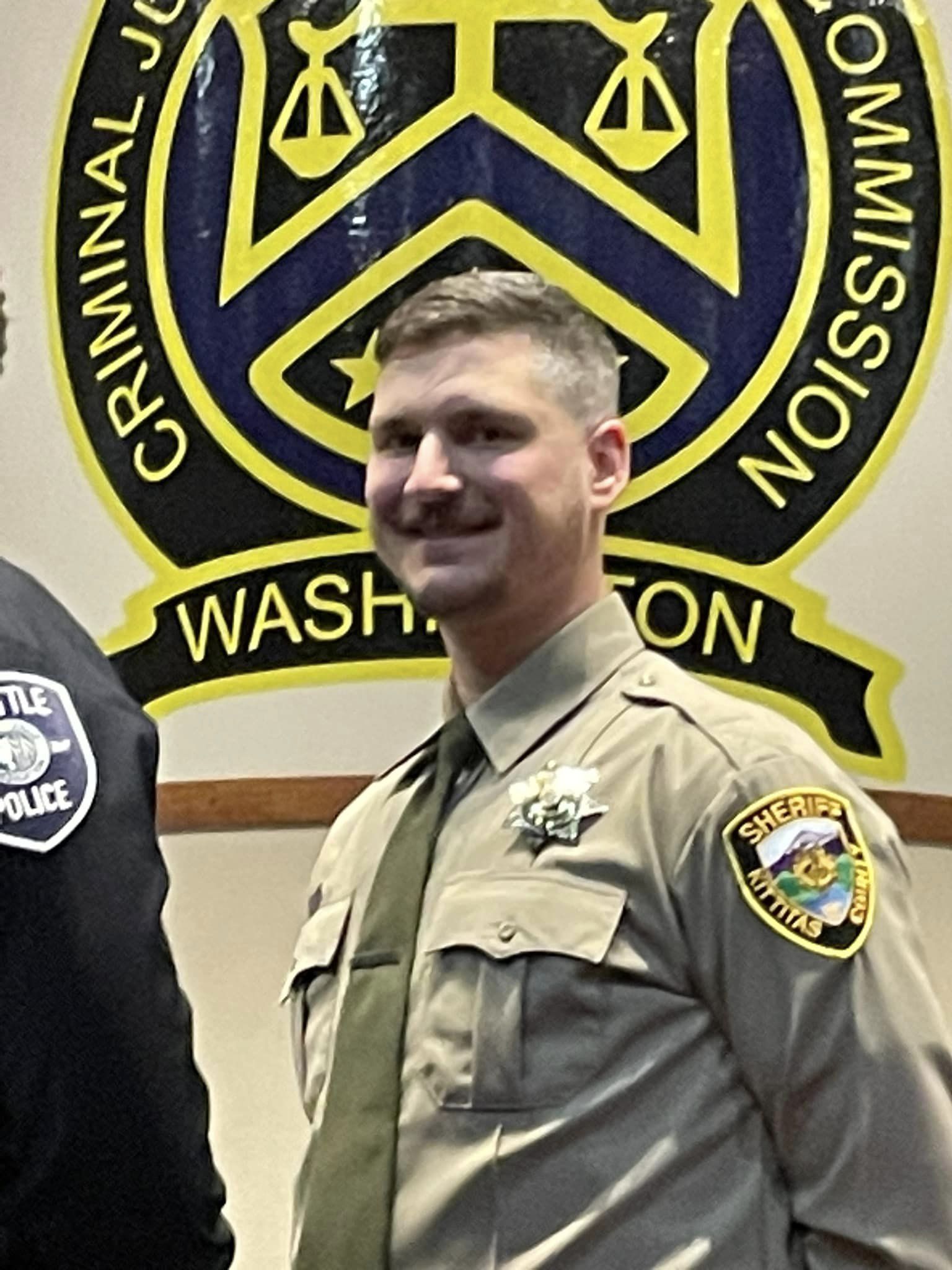 Retired Hoquiam Police Chief Jeff Myers got to have the pleasure of pinning his son's badge upon graduation on Tuesday, February 21st, 2023 and help welcome Cameron as one of the newest peace officers in the state of Washington. A Son following in his father's footsteps.
Here is what Retired Chief Myers had to say on the badge pinning and a wonderful message to his son, and the public
Deputy Cameron Myers graduated top academic and top overall for academy class #851; he was also elected by his peers for the "patrol partner" award. The "patrol partner" is the person in the class who they would want to be there on the worst call an officer would ever face. Cameron was that officer.
It was an honor and privilege to be able to pin his badge upon graduation today and help welcome Cameron as one of the newest peace officers in the state of Washington.
We wish our son a long career in public service and that he goes home safe and whole after every shift. We are proud that Cameron has decided to continue the Myers legacy of public service—especially at a time when recruiting for and supporting law enforcement in our state is harder than it has ever been.
I have no doubt Cameron's experience as a jail deputy for two years will serve him well out on patrol in Kittitas County.
We are blessed there are people like Cameron, and the other 28 classmates graduating today, that they are still willing to risk their lives every day in service to their communities.
They are the people who still show up when you call 911.
Thank you to everyone at the CJTC for working so hard (with limited training staff and overwhelmed classrooms, gymnasium, and range) trying to get so many classes simultaneously through the basic law enforcement academy. It is harder than ever to recruit and train people for this profession at a time when so many are retiring or leaving law enforcement for other work.
Unfortunately, sometimes it feels that some don't recognize there is evil that lives among us; being a peace officer can be looked upon as a negative; when in fact, peace officers are those whom are dedicated to serving and protecting ALL in their community, to the best of their ability.
I am thankful for all the officers, deputies and troopers out there every single day, every single hour, in every single community across our state. They truly have the most difficult task ahead of them— especially at a time when some political public safety decisions are struggling to keep people safe.
Class #851: "Get it Done. Do it Right"
Jeff Myers, Retired Chief of Police
34-years of law enforcement service