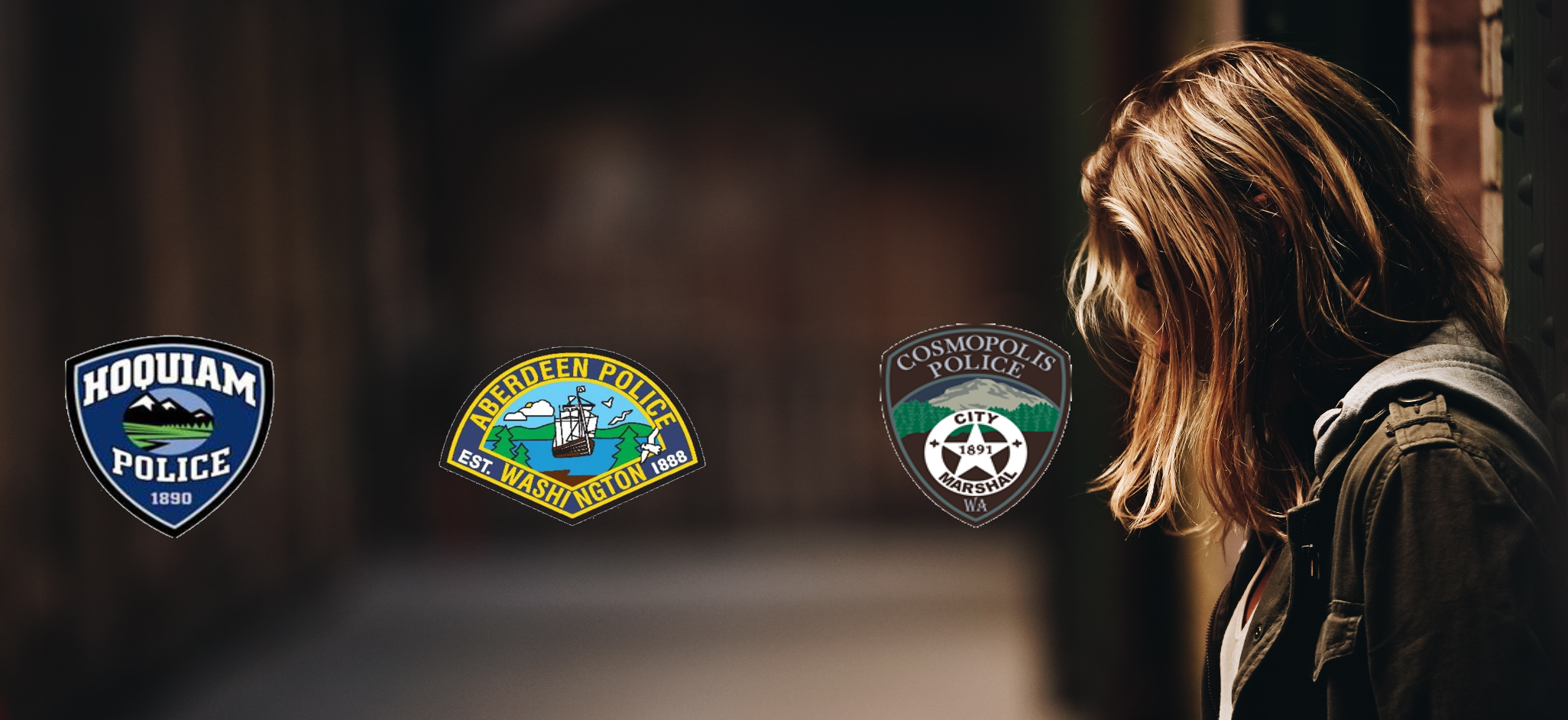 Three local city police departments applied in late May, 2021 for a grant that would help fun and kick off a program for them called Navigator. A full-time Navigator position would incorporate a mental health professional into the police department's mental health field response planning and services.
The three cities, Hoquiam, Aberdeen and Cosmopolis submitted the grant proposal to the Washington Association of Sheriffs and Police Chiefs for 2021 – 2022 funding. The three departments have committed to pool resources to provide the additional estimated support costs to make this position successful; this commitment will be memorialized in an interagency memorandum of understanding or interlocal agreement should the grant be awarded. Although the grant is for a 12-month period, there are already state funds dedicated for a second year of support.
The three cities are the largest population center in Grays Harbor County at approximately 27,040 persons in 13,882 households. As the grant requires multiple police agencies collaborating on the project, and since the three cities make up the community known as "west county", this partnership was a natural fit.
In 2020, Wood Johnson's County Health Rankings listed Grays Harbor County as 37th lowest out of Washington's 39 counties for overall health outcomes; this ranking is a reflection of community health, as well as the physical and mental well-being of residents through measures representing the length and quality of life.
Grays Harbor County experienced an overall suicide rate more than 25% higher than the State average for the period of 2013-2017. The county also ranks in the top five in the state for heroin overdose deaths with a rate of 7.29 per 100,000.
It will be the role of the Navigator, as a mental health professional per RCW 71.05.020 (and as required by the grant), to navigate the changing landscape in recognizing and incorporating the current and new state laws regarding diversion from incarceration and providing treatment options (such as those required in the Blake response under SB 5476).
We recognize many behavioral health issues may involve co-occurring mental health and substance abuse factors; therefore, the Navigator will be expected to have a wide background and level of experience.
Most importantly, the Navigator will assist all three departments within a unified and consistent plan to improve not only the initial field response to persons suffering from behavioral health challenges, but will also help coordinate and improve services to patients amongst the existing behavioral and substance abuse providers within the local region.
As time allows, the Navigator will also facilitate department training for all three agencies in mental health response and interacting with persons in crisis. The Navigator would also bring his or her local field experience forward as talking points in educating department members, mayors, city councils and the public about the lived experience behavioral health needs and coordination challenges faced in our community.
The Navigator may also be called-out to critical incidents, such as a barricaded subject or Crisis Response Unit activation, where there is some indication of contributory behavioral health issues.
The Navigator will be a front-line, unarmed position without commissioned police authority, therefore the grant request reflects (as contributed by the three departments) an estimate of 10hours per week in patrol time for sworn officers to accompany the Navigator in the field due to safety or security concerns.