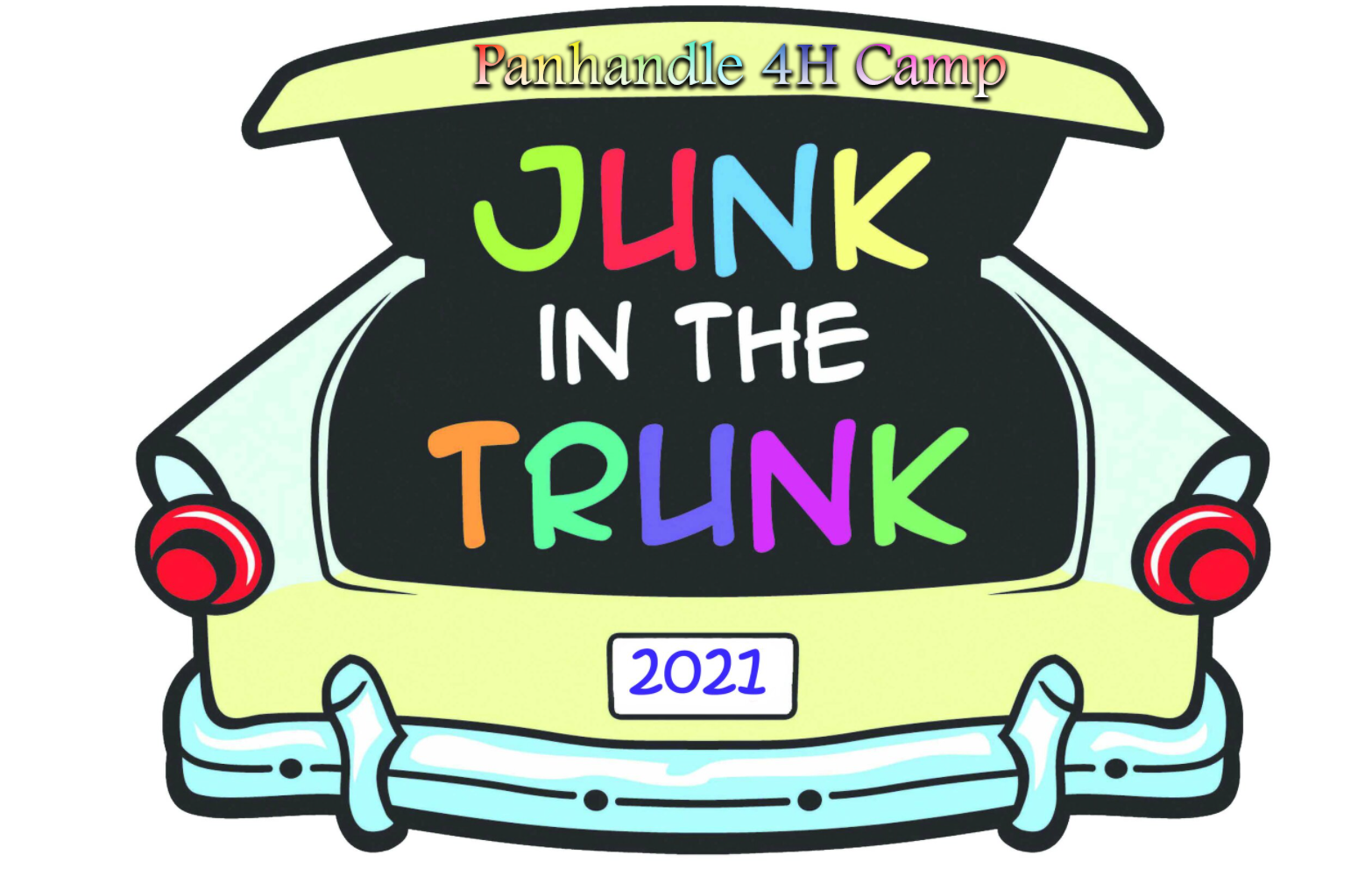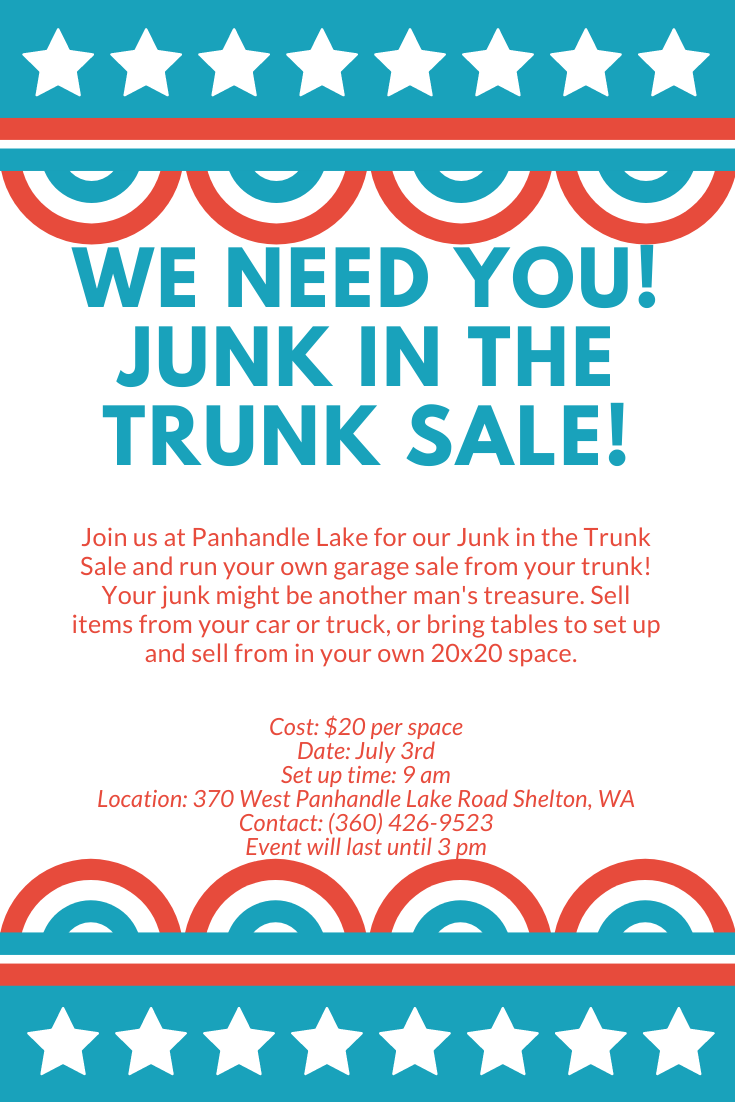 Panhandle Lake 4H Camp has been working on hosting several outside of the box events over the past few years and this next event is no different... Hosting a Junk in the Trunk (Garage sale) event in their top field next to the hose barns at the camp north of Elma, just south of Shelton.
If you have garage sale items to sell, take advantage of their first "Junk in the Trunk" sale at Panhandle Lake 4-H Camp!
You will receive a 20'x20' spot to park your vehicle and sell your items.
You can bring your own table or sell from the "trunk"! Set up is at 9am with the event starting at 10am on July 3, 2021. Each spot is $20 (cash or check) and you can buy more than one to have a larger area. Each car is responsible for making their own change for their sale. (Panhandle Camp will not have any money for change on site).