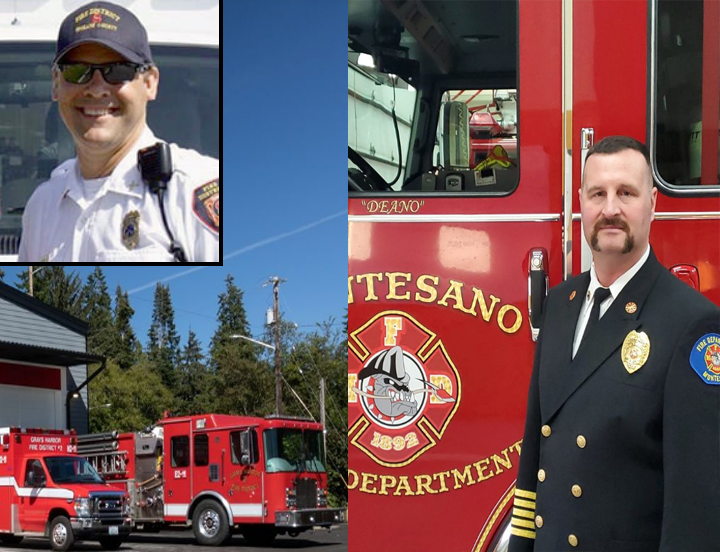 It has been a while since we have seen this much leadership change within months of each other in regards to the leadership of our local fire departments. Back in October, we saw the Montesano Fire Department getting their new fire chief after long time Chief Rux departed for a Chief position in Thurston County. Long time Chief Johnson who has also been heading up the local COVID-19 responses as Incident Commander had planned on departing as he was looking at a position with Mclane Fire in Thurston County. Johnson remained on with Fire District 2 which serves Central park, Wynoochee, Rural Montesano and Brady areas of the county.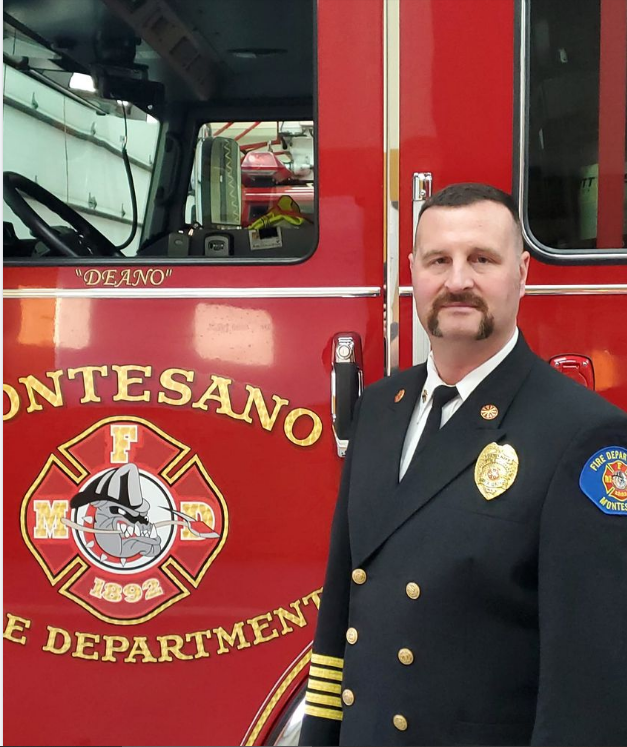 The City of Montesano hired Fire Chief John McNutt, who comes from Palmer Alaska where he served as Fire Chief for the past 11 years. Chief McNutt has an accumulated total of 24 years in the Fire Service at various Ranks and Departments. On top of his years in the Fire Service, Chief McNutt is also an active member of the Air National Guard with 22 years of service and deployments. Chief McNutt was hired by the City of Montesano on October 15, 2020.
Grays Harbor Fire District 2 hired Fire Chief Tom Hatley. Chief Hatley For the last year, has served as Assistant Fire Chief for the City of Lynden, where he managed training, operations and was the City's Fire Marshall. He gained experience working with the Border Patrol, Coast Guard, Department of Homeland Security, and Whatcom Department of Emergency Operations during the COVID pandemic.
Back In 2009, Chief Hatley joined Spokane County Fire District 8 and served as the Training Division Chief for eleven years. He was actively engaged and instructed at Spokane County Recruit Academies, supervised Volunteer and Career staff, and routinely served on Type 1, 2, and 3 Wildland Incident Management Teams.
Fire Chief Tom Hatley has served the emergency services since 1992, beginning as a volunteer for Whitman County Fire District 14. In 1997 he accepted his first full-time position with Lewiston Fire Department and was promoted through the ranks of Firefighter, Engineer, and Captain. In Lewiston, Chief Hatley provided leadership and training with the State of Idaho Hazmat Team, earned certification in High Angle Rope Rescue, Swift Water Rescue, Aircraft Rescue Firefighting, and wildland firefighting.