Grays Harbor Scanner has an update to an alert post that we made on August 14th of an interrupted burglary on the Wishkah Rd. where one man was arrested, but leaving one suspect in the wind.
This information and article Courtesy of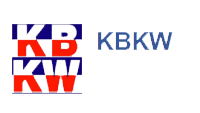 One man was arrested after an interrupted burglary on the Wishkah Road earlier this week, police are searching for a second suspect. Chief Criminal Deputy Steve Shumate with the Grays Harbor County Sheriff's Office said his deputies were called to the home in the 5300 block of Wishkah Road around 10:30 am Monday morning.
A resident returned home to find two unknown cars parked nearby, they also saw a man running out of his home with a pistol holster on his hip get into one of those cars as it fled.
Shumate said they didn't make it far, stopping abruptly 4 blocks down the road as the passenger tire seemed to blow out. The passenger fled into the woods then the car continued South on the Wishkah road.
Sheriff's deputies and officers with the Department of Fish and Wildlife responded and began a search just as the 35-year-old Aberdeen transient was seen walking out of the woods about a block South and was arrested on 1st-degree burglary charges.
Back at the home, the resident reported that a pistol was among the items stolen, and positively identified the man seen running from his house.
Investigators were led to a residence in the 2700 block of East Hoquiam Road where they found the fleeing car but the driver, a 40-year-old Elma man, had fled the scene.
Shumate said both suspects are convicted felons and have extensive criminal histories.